The statement in the title is attributed to Peter Drucker but there are numerous people who have shouted the same thing. And so it is with innovation. There are several organizations with the same good idea, but only one can be the winner.
Lean Story Design is convinced that three basic qualities are required to deal with the increasing complexity of our work and the VUCA world in which we live.
The LSD mindset helps:
To use the connecting power of

storytelling

to inspire yourself, employees and customers and to continue to see the 'higher' goal.
To use the principles of design thinking to understand the user's wishes in the complex world and to translate them into solutions.
To experiment with the 'Lean pillars' resilience & autonomy, in response to the existing systems and processes that are increasingly stuck.
The only vital ingredient to success is curiosity at all levels of the organization.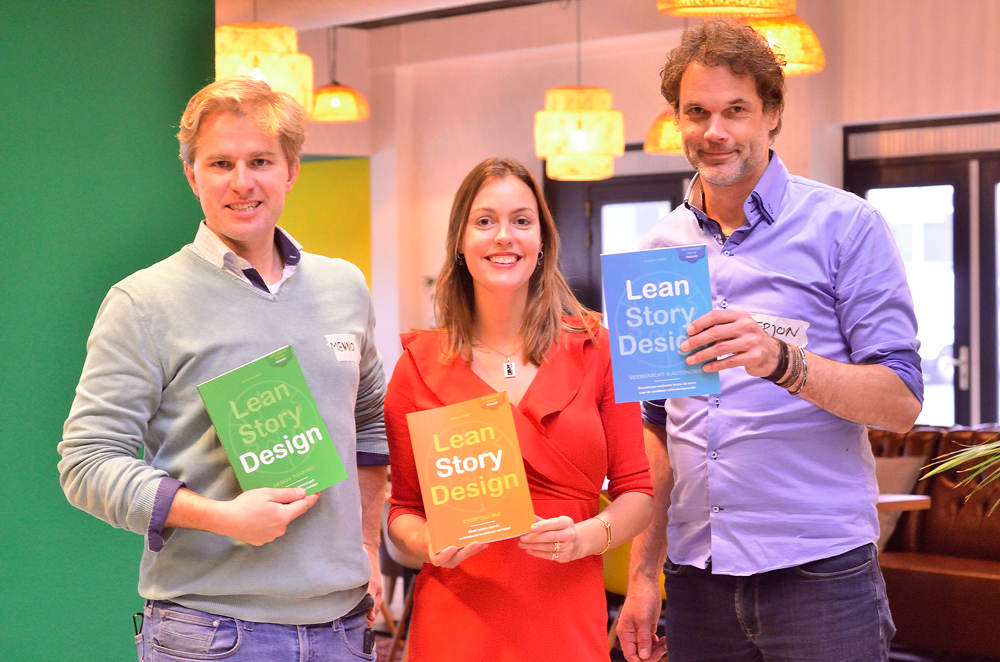 ---

LSD inspires, connects and broadens the mind
---
" What I missed in the forest of management philosophies, theories and frameworks is an overarching vision of innovation in today's complex times. A holistic mindset that connects the What, Why and How. And above all, an answer to the question why some teams and organizations start flying , while others just don't get off the ground. Since I could not find this, I made a study of it myself. My goal was to write a book that I would like to read myself. In the end it became three "

Gerjon Zomer, author of the LSD trilogy
---
TO WORK!
The LSD mindset is theoretically substantiated but above all practical. There are plenty of inspiring books, but how can you get started in your specific situation and context? In addition to information about LSD mindset, the books and the workshops we offer an online Toolkit. Or rather: a treasure chest full of work instructions, templates, all kinds of work forms, exercises, useful tips and smart tricks.

We believe in 'Thinking with your hands' and 'Just do it!'. We also believe above all in 'Knowledge is power, but sharing connects'. The complete toolkit can therefore be used free of charge and without restrictions.
---
IN THE SPOTLIGHT
'Design thinker in a day'
Experience the power of design thinking with your team (s).

In the workshop 'Design thinker in one day' you and your team are introduced to all aspects of design thinking. You will work with ideation and design sprints, learn about the various innovation models and practice framing a problem. You learn the thinking behind converging and divergence, create choices (and then make choices) and test ideas against the three design thinking dimensions. You start to think with your hands and experience what the expression 'learning by creating' really means.

More on the workshops

We wish you a good trip
---
Tip : facilitator? Use the online LSD toolkit !